Wishing you good luck and great success in year 2016.
Here is small puzzle game for you: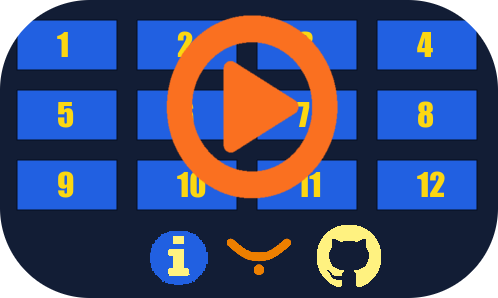 Source code is available at GitHub.
You can play the game on tablet, phone or computer.
Based on: Enigma game, Kiwi.JS, Font Awesome.
Limitation for users with Windows 10 with touch displays: Mouse does not work, you can use only touch. Bug was already reported to authors of Kiwi.JS framework.
You can enjoy also PF games from previous years: PF 2015, PF 2014, PF 2013,PF 2012,PF 2011, PF 2010